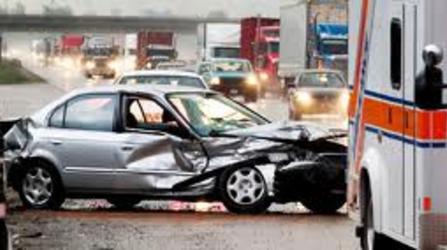 CERTIFIED AUTO INJURY ATTORNEY IN HIGH POINT, NC​
No one is ever truly prepared for accidents. Being involved in a car wreck can have devastating consequences. Wrecks cause injuries, cost money and impact lives. It's even worse when you suffer from an accident that was not your fault. If you have been injured through someone else's recklessness - you may need an attorney.
Insurance companies often try to rush accident victims into quick, cheap, and unfair settlements. Beware, insurance companies are big businesses. They do not work for you and they are not your friends. They are trying to save money at your expense. The last thing they want you to do is to hire a lawyer. Insurers know that if you hire a auto injury attorney to fight for you, it will cost them money. Don't let them talk you into giving up your lawful rights. If you reside in High Point, NC or any of the surrounding areas, be sure to contact our team.
RELY ON OUR CERTIFIED AUTO INJURY ATTORNEY FOR RESULTS
You may feel frustrated and confused.  Take control! Protect your rights! It may seem like the insurance companies hold all the cards. They don't! We can help you even the odds. We will work hard to ensure that you receive every penny you deserve. Every accident is different - together we can develop a strategy based on your individual case.
HAVING TROUBLE COPING WITH YOUR INJURIES?
CONTACT OUR AUTO INJURY ATTORNEY IN GREENSBORO, NC
If you were recently engaged in an auto accident, there's no telling the troubles you face. Whether you're coping with physical injuries, emotional trauma, or financial hardship, it may prove difficult to get back on your feet again.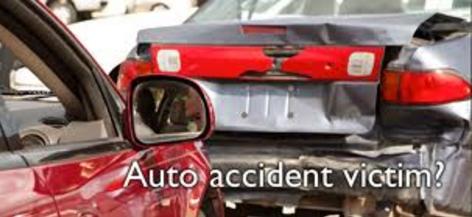 Keeping this in mind, Ewing Carter III, P.A. is always standing by to help you pick up the pieces. No matter the nature of your current issues, our auto injury attorney is prepared to provide reliable counsel and support. In fact, he's handled an array of unique cases in the past. Take a look at the following section to get a better sense of the common issues and injuries that plague accident sufferers. Then contact our experienced legal team to help you gain the compensation you rightfyully deserve.
REACH OUT TO OUR AUTO INJURY ATTORNEY IF YOU'RE STRUGGLING WITH THESE COMMON ISSUES
Broken bones, critical wounds, permanent scars and life-long disabilities.
Expensive medical bills from doctors, hospitals and medical providers.
Loss of employment due to prolonged absence or physical impairment.
Permanent pain and suffering may cause emotional anguish.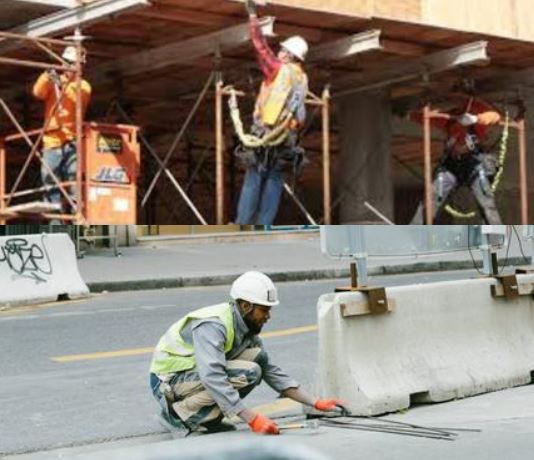 THE TRUSTED WORKERS COMPENSATION ATTORNEY SERVING GREENSBORO, NC
Attorney Ewing Carter III can advise you about your rights and advocate for what you are entitled to under the North Carolina workers' compensation laws. As defined under the North Carolina
Workers' Compensation Act, an injury is covered under workers' compensation if it was caused by an accident or incident which arose out of and in the course of your employment. An accident is defined under the law as a separate event preceding and causing the injury.
Unless there is an accident, an injury received while performing the regular duties in the usual and customary manner is not compensable.
"Occupational diseases" are certain maladies that may be compensated under the North Carolina Workers' Compensation Act. These particular diseases must be proven to be the result of conditions that are characteristic of a particular workplace, where the worker bears greater exposure than that of the general public. Keep in mind, most general diseases suffered by the public are excluded from the NC Workers' Compensation Act.
Back injuries and hernias are classified as exceptions to the "by accident" requirements of the North Carolina Workers' Compensation Act. If you were injured due to a "specific traumatic incident" under workplace requirements, you may be granted compensation. All you have to do is contact our workers compensation attorney to access reliable counsel. Ewing Carter III, P.A. proudly serves the Greensboro, NC community, and will guide you through each facet of this legal process.
NOTICE REQUIREMENT
Keep in mind, it's the injured employee's responsibility to claim compensation. It's imperative that you give instant notice of an accident to your employer as soon as the accident occurs. If you don't inform your employer within 30 days, they may ultimately refuse compensation. On top of that, the employee or employer must file a claim with the North Carolina Industrial Commission (NCIC) within two years from the date of the initial incident report. Otherwise, the claim is barred by law.
The Law Office of Ewing Carter III, P.A. will represent your interests diligently under the law. We will assist and counsel you through all the steps such as filing the proper paperwork, getting proper medical treatment, and proceeding through mediation and Hearings before the Industrial Commission, if necessary.